Uganda Car Hire Price
Uganda Car Hire price highly depend on the following factors.
Firstly, the type of car you want to hire. If you are interested to hire a big SUV car expect to pay more than some one who hires a sedan. This is because of the high maintenance costs that come with  big SUVs. Also expect to pay more if you are hiring a car with camping equipment.
Another factor that determines the cost of your car hire in Uganda is the length of hire. Expect to pay less per day for the car if you are hiring a car for many days. Whereas you pay more per day if you are to travel for less days.
More to say, season of travel also determines how much you will pay for a car rental in Uganda. People who travel in low season tend to pay less than ones who travel in the high season. Below we pass you through the cost of car hire of various rental cars in our fleet.
Safari Landcruiser Extended
From USD 200 per day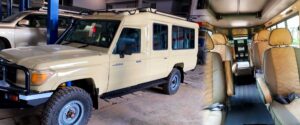 The Landcruiser Extended Uganda car hire price starts at USD 200 per day. This is an ideal car for groups or individuals who want to visit National parks. It has enough leg room, popup roof for wildlife viewing and a freezer on board.
It comes with a driver and his allowances. You only pay for fuel.
Safari Landcruiser Hardtop
From USD 120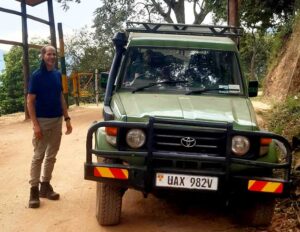 The legendary Landcruiser hardtop safari car hire price starts at USD 120 per day. This is the most reliable car you can ever go on safari with. It is rugged, sturdy and indeed built for Africa. This car has knows no boundaries. Its a go anywhere car. It has a popup roof, 2 spare tyres, a cooler for drinks and comes with a driver.
Landcruiser VX 80 series
FROM USD 100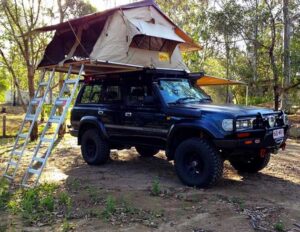 The Landcruiser VX 80 series car hire price starts at USD 100 per day. This is one of the most comfortable cars in our fleet. We rent it out either with or without a rooftop tent. Therefore, let us know upfront if you need the tent upfront since we have to fit it first on the car before it departs our workshop to your pickup destination. You can rent this car either with or without the driver.